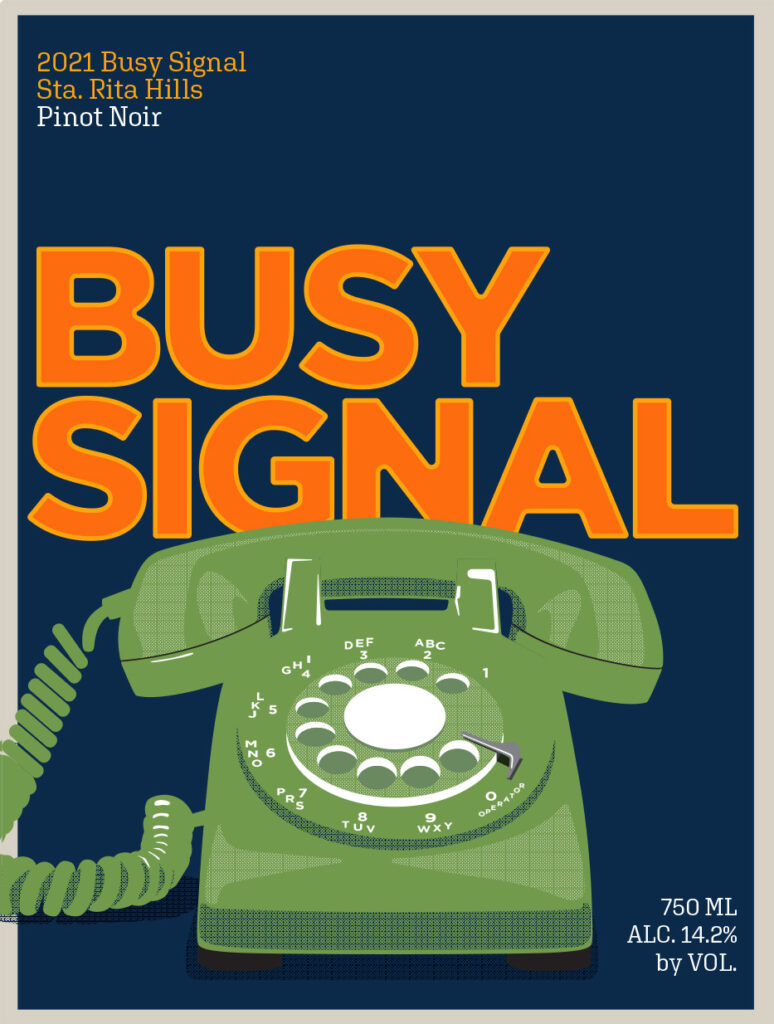 Busy Signal?
Beep…beep…beep
Do you remember that noise?
That was the sound you heard when you called someone and they were busy with something else and couldn't take your call. These days we seem to always take someone's call or respond to their text or reply to their IG story.
This wine is designed to take you away from all that…back to a simpler time when one thing commanded your attention. It's a show stopping wine that tell you to put down your phone, ignore the outside world, and concentrate on what's in the glass in front of you.
It's your busy signal. Activate it by pulling the cork.
The world can wait.
If you like Busy Signal, you may want to check out Dial Tone as well!